I have not posted on the blog in ages. I contemplated shutting it down, then not, then yes, then realized this is my free therapy to write about my love of design and decorating without driving my husband crazy with my constant rearranging.
August 2011 was a busy month for us! We moved into a great little bungalow in a quaint neighborhood of Austin, I started a new job, and I started graduate school. It was a crazy month but things have certainly settled down since then and I am in full decorating mode (ahem, a year later).
My recent purchases are below and I cannot wait to show you all how they loook in our new(ish) place.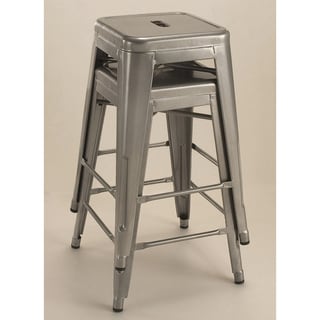 Bought these cuties on Overstock for $80 for the pair. They are going to look great in our old school kitchen.

I am replacing this coffee table ottoman with our solid glass and metal coffee table. Love our current coffee table but it just isnt functional for us. We are always putting our feet up and my OCD tendencies are therefore cleaning it every minute.
Pictures to follow when the items arrive. This is a process so I am excited to share the journey with all of you!
Stay Classy and Fabulous!
Jade